Darwin: A Life in Letters at NYPL exclusive preview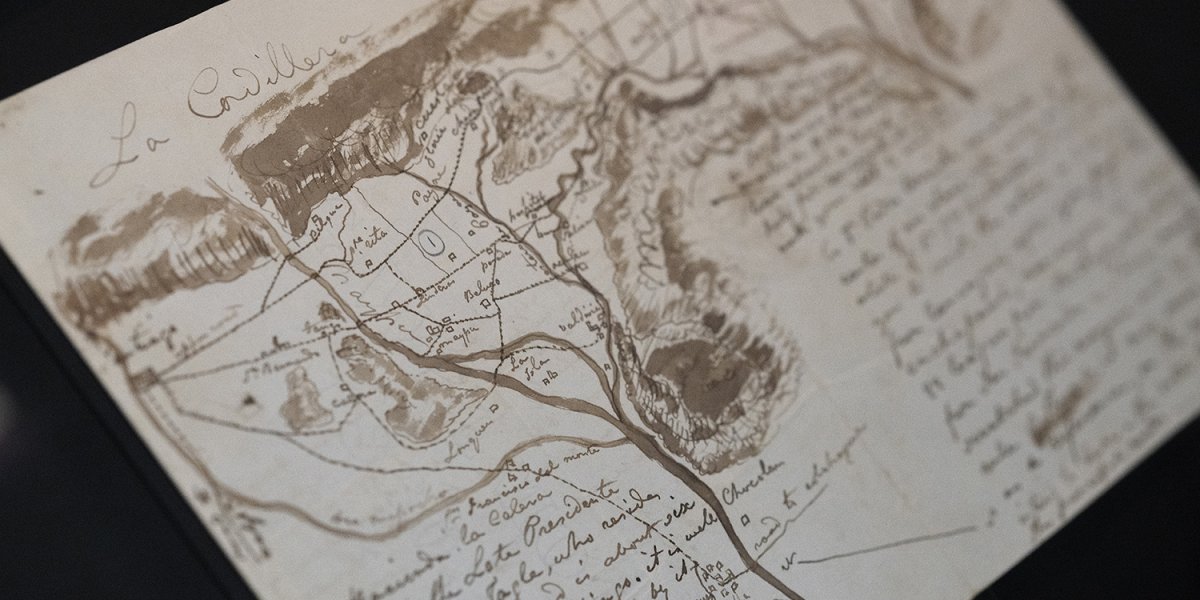 Date and Time
Location
New York Public Library
476 5th Ave, New York, NY, 10018
Cambridge in America and Cambridge University Libraries in partnership with The New York Public Library invite you to join for an exclusive preview and celebration of Darwin: A Life in Letters at The New York Public Library.
Alumni and friends are invited to mix and mingle in the famed Astor Hall while perusing this once in a lifetime exhibition of the famed naturalist's correspondence with a global network that informed his seminal works on evolution.
Following a hugely successful run in Cambridge, Darwin: A Life in Letters will transfer to New York in partnership with New York Public Library. The exhibition has been drawn from the 15,000 letters Darwin wrote and received during his lifetime, the majority of which are housed at the University Library in Cambridge in the largest archive of Darwin-related material in the world. The exhibition reveals how the famed naturalist's global network of correspondents shaped his ideas around the evolution of life on planet Earth. It also examines how Darwin sought help from a cast of thousands of men, women and even children across the globe as he wrote his foundational works on evolution including "On the Origin of Species."
It is fitting that the exhibition should travel to New York, a truly global city. Darwin would certainly approve.
Booking Information
The exhibit will be on display at The New York Public Library from May 5– August 5, 2023. With this booking, you will be able to join the CAm community in viewing
Darwin: A Life in Letters
 before the general public.
About the location
The 
New York Public Library
 (
NYPL
) is a public library system in New York City. With nearly 53 million items and 92 locations, the New York Public Library is the second largest public library in the United States (behind the Library of Congress) and the fourth largest in the world.
 It is a private, non-governmental, independently managed, nonprofit corporation operating with both private and public financing.
Date and Time
Location
New York Public Library
476 5th Ave, New York, NY, 10018