Fashionably "Late" Halloween Party at Salmagundi Club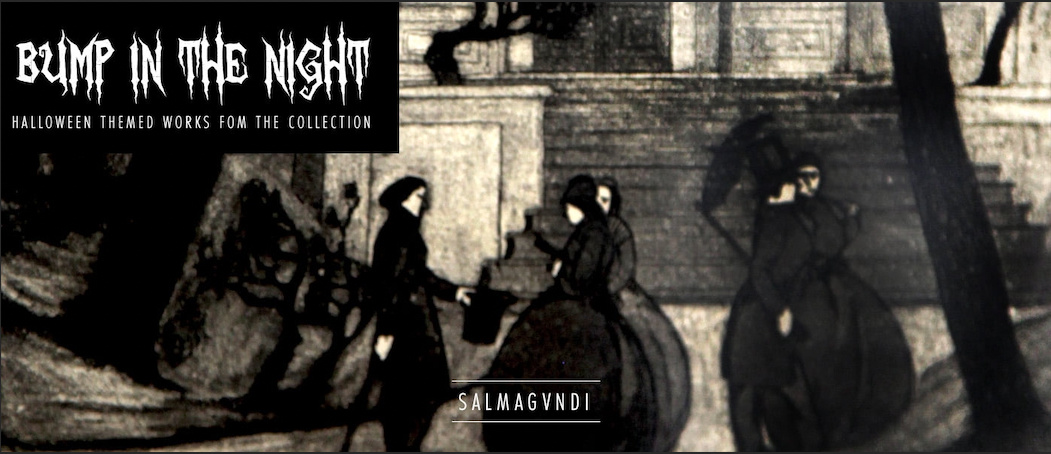 Date and Time
Location
The Salmagundi Club
47 Fifth Avenue @ Twelfth Street, New York, NY, 10003
There is no rest for the wicked. Or, so the reimagined biblical saying goes. Our next event at Salmagundi Club will be no exception. In coordination with the art club's installation Bump in the night : Halloween themed works from the collection, which will be displayed in the club's Parlor Room, we are delighted to invite you to our Halloween Party for the fashionably bygone. As always, you will have opportunities to explore the club's artwork and meet its members.
Please join us as we celebrate the arts and raise a pint among friends, old and new.
Booking Information
The event is $12 per person to cover club costs. Drinks will be pay-as-you-go at the bar. Dress code will be Halloween costumes
strongly
preferred. Business casual Ok.
About the location
The Salmagundi Club is one of the oldest art organizations in the United States, beginning as the New York Sketch Club in 1871. The club was renamed in 1877 in honor of Washington Irving's publication 'The Salmagundi Papers' and for the famous 'Salmagundi Stew' that was often served in the club's dining room.
Date and Time
Location
The Salmagundi Club
47 Fifth Avenue @ Twelfth Street, New York, NY, 10003