Lawn Bowling in Central Park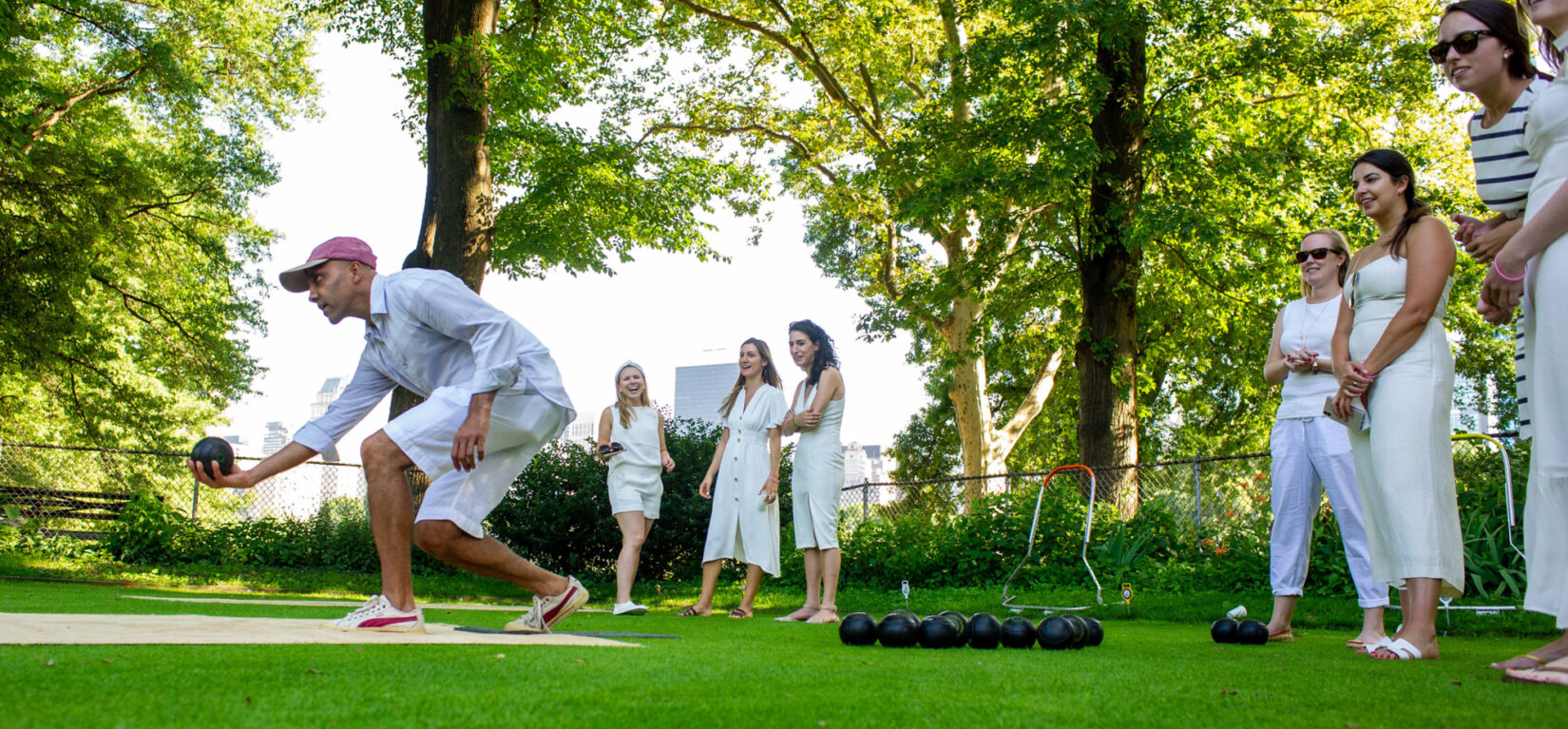 Date and Time
Location
Sheep Meadow, Central Park
1802 65th Street Transverse, 1802 E 65th St, New York, NY, 10065
Please join us mid-day on Saturday, October 7th in Central Park for the centuries old sport of Lawn Bowling. Guided by The New York Lawn Bowling Club, the oldest and largest outdoor lawn bowling club in the Northeast, we will occupy the club's gorgeous grounds in the middle of the park. So please bring your competitive sprits for what will be a very English day of sport.
Booking Information
The Lawn Bowling club has graciously allowed us to reduce the cost per player. Tickets are now $33.00 per person. The Lawn Bowling Club can accommodate up to 30 participants. However, ticket holders may bring 1 non-bowling guest at no charge. Dress Code: Bowling whites are very appreciated.
About the location
The New York Lawn Bowling Club was founded in 1926 and has maintained residence north of Sheep Meadow in Central Park and is part of a regional (Northeast Lawn Bowling Association), national (BowlsUSA) and global community of bowlers. The New York Lawn Bowling Club has held and won regional tournaments, and is famous for hosting bowlers from far off places as Australia, England and South Africa. Players compete by rolling four oblong biased bowls along a flat grass surface aiming to place their bowl closest to a smaller target called the "jack", "It's a game of skill and distance that fully explores the balance between strength and finesse," said current Club Vice President and Coach, Ryan Hastu.
Date and Time
Location
Sheep Meadow, Central Park
1802 65th Street Transverse, 1802 E 65th St, New York, NY, 10065