Sondeim's Here We Are at The Shed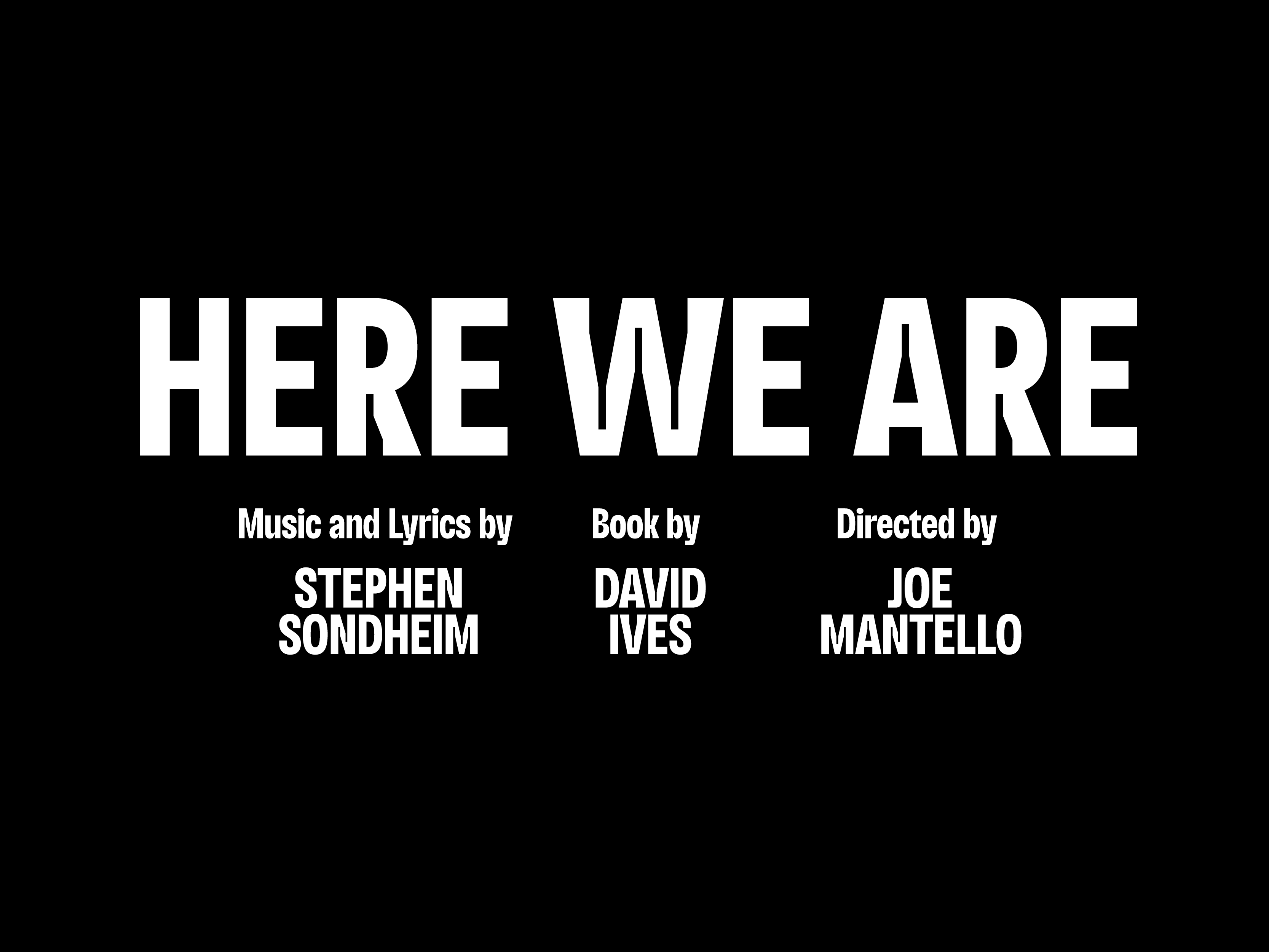 Date and Time
Location
The Shed
545 West 30th Street, New York, NY, 10001
Please join us for a casual dinner and a show on Friday December 8, 2023. We will be seeing Stephen Sondheim's much-anticipated final musical Here Were Are. Stephen Sondheim left us in 2021 with scores of phenomenal works for theatre, from Company and Into the Woods to Sweeney Todd and Sunday in the Park with George. Incomplete at the time of his death, Sondheim's final musical Here We Are will receive its world premiere this autumn at Manhattan's latest cultural centre, The Shed in Hudson Yards.
Tickets must be purchased on The Shed's website and start at $89.00. You are also welcome to join us for dinner before by e-mailing: Marina.Mobile@gmail.com
Booking Information
Tickets start at $89.00 and you can purchase them by visiting TheShed's website from our registration link. For those who are joining us for dinner, we will meet at
5 PM
 inside the main lobby of the Hudson Yards Shops mall (enter opposite The Vessel and wait near the Dior store). The address is 
20 Hudson Yards, New York, NY 10001. 
For those, who are coming to the play only, we will meet in the main lobby of the
Griffin theater at 6:50 PM. The address is 545 West 30th Street, New York, NY, between 10th and 11th Avenues.
Please RSVP for dinner by e-mailing: Marina.Mobile@gmail.com
If you have any questions, please feel free to contact Marina McCloskey (718-869-2832) or Charles Tolkien-Gillett (
charles.tolkien-gillett@outlook.com
).
About the location
The Shed is a new cultural institution on Manhattan's west side in the newly-developed Hudson Yards neighborhood. In its highly adaptable site, The Shed brings together established and emerging artists to create new work in a wide-range of artistic disciplines. Using flexible infrastructure and operational capabilities, it can produce performances, exhibitions, events and gatherings of almost any type in expansive, multi-use venues. The Shed's Griffin Theater is located at 545 West 30th Street.
Date and Time
Location
The Shed
545 West 30th Street, New York, NY, 10001