90th Annual Oxford & Cambridge Boat Race Dinner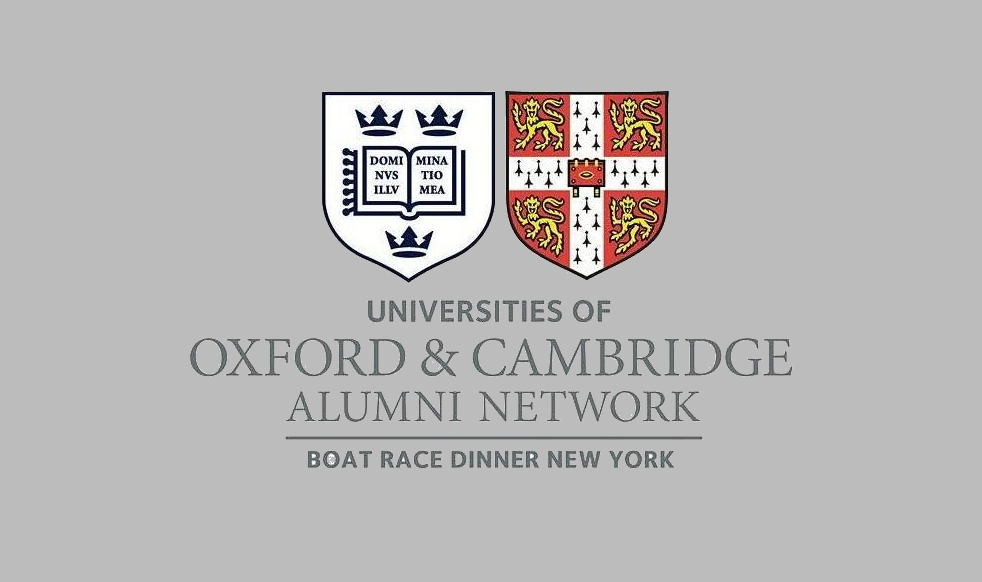 Date and Time
Location
Harvard Club
35 W 44th St, New York, NY, 10036
After two years of virtual celebrations, the Boat Race Dinner returns in-person to mark our 90th annual meeting in New York City at the landmark Harvard Club.

Join us for an evening of learning and laughter, in celebration of scholarship, sport, and the spirit of camaraderie among fellow alumni and friends of our great British universities.

The event will begin with a cocktail reception, followed by a 3-course dinner and evening program, and conclude with an after party at a local venue.

Dress code is black tie/boat race blazers

6:30 PM | Reception
7:15 PM | Dinner & Evening Program
9:30 PM | After Party
Booking Information
General Admission: $195.00
UK University Matriculants from 1973 to 2017, and their Guests All friends of the committee and guests can also purchase this general admission ticket.
Discounted Admission: $175.00
UK University Matriculants from 2018-2022 or 1972-Earlier, and their Guests
About the location
The Harvard Club of New York City, commonly called The Harvard Club, is a private social club located in Midtown Manhattan, New York City. Its membership is limited to alumni, faculty, and board members of Harvard University.
Date and Time
Location
Harvard Club
35 W 44th St, New York, NY, 10036